The C50 Trifecta
---
These were our entries to the 2021 'Cassette 50' competition.
Code & Music by dmx, Graphics by FlowTnT.
Download
Download: C50_Trifecta_RebelAndroid.d64 (170k)
Controls
Joystick in port 2 to control all games. Restore key to restart all games.
Note
Auto-loading (LOAD "*",8,1) the D64 will load the first game only.
All games use an auto-loading trick to maximize the amount of usable memory, so VICE's "Inject to RAM" does not work for the individual PRG files.
Ascension
Reach the pyramid to achieve ascension. A homage to you know who.
Controls: Up to Jump, Down to Duck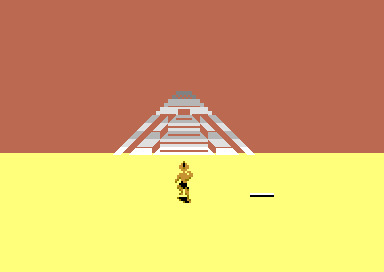 Citro Drag
A bit of a French wash in this racing game inspired by Dragster.
Controls: Left for Clutch, Fire to Accelerate.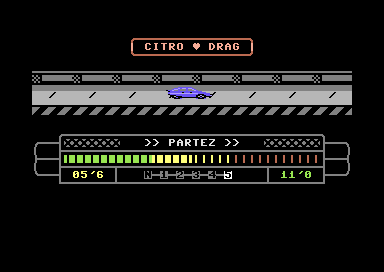 Watrfall
Match touching blocks until the basin inevitably fills with sludge.
Controls: Up and Down to move. Left and Right to shift blocks, and Fire to start matching and removing blocks.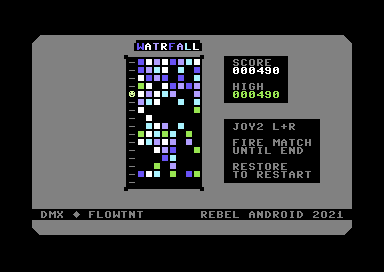 2021-04-29